Meditainment review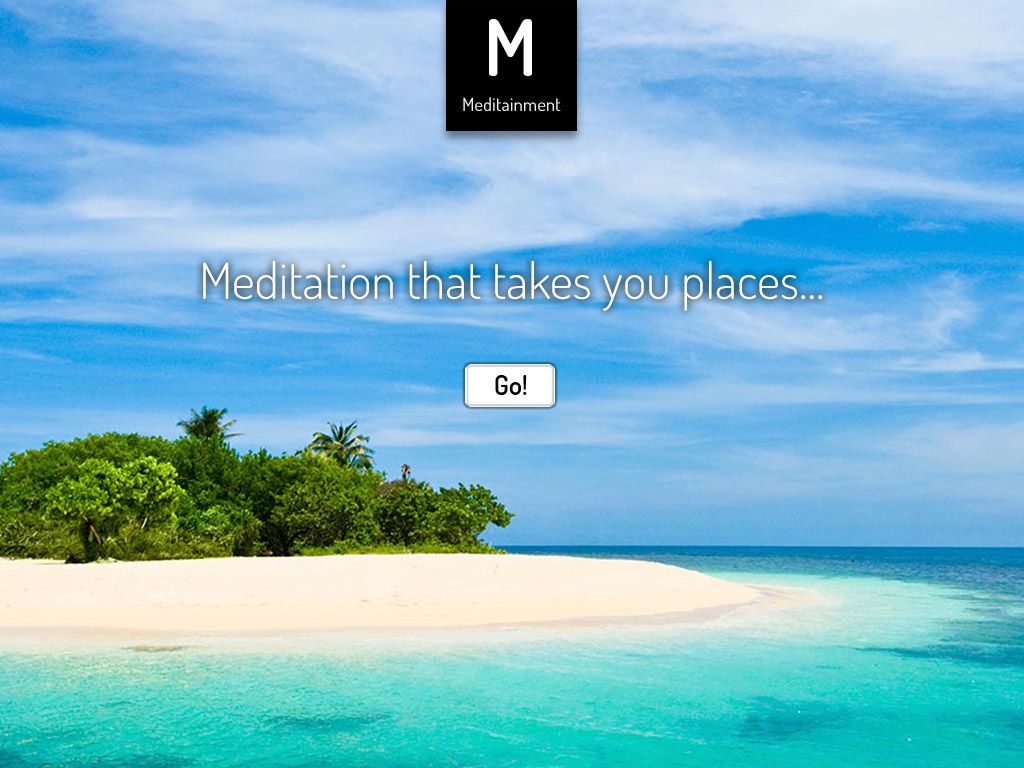 Website: www.meditainment.com
Price: free/ $30
Guarantee: one week (full refund)
My rating: 9.5/10
Do you find it difficult to meditate by following a usual guided meditation? Or maybe you are just looking for something different; something that will take you far away from your everyday worries. Try out Meditainment and take a trip through your mind…
Meditainment is a series of 18 high quality, guided meditations with nature sounds and a calming female voice, that will guide you and take you to a different place each time.
It will take you to various islands, lagoons or to the deep ocean; to beautiful landscapes, to the desert or to the Arctic …and many more places. It includes meditation for relaxing and making your mind quiet, for handling stress, for personal development and the list goes on..
They can be followed by anyone, whether you are a beginner or if you have meditated before.
Original, unique, outstanding quality, guided meditations that will keep you motivated to meditate.
The good thing about Meditainment is that when you register for free you get the two first places unlocked for you. They will be unlocked during the first month. The second month a new place will unlock for you, while the first two will be locked again, and so on…  So every month you will have a new place to discover. All this for free.
Travel To The Island Paradise For FREE With The Power Of Your Mind
The Secret Garden – FREE Guided Meditation
Of course, you have the option to pay $30 (one-time payment) to unlock all the destinations and keep them unlocked forever! By paying 8 more dollars you will be able to download them on any device you wish and listen to them anywhere you are.
If you are not satisfied with the program you can cancel your registration during the first week and get your money back.
CONS
All the meditations except one have 20min duration. It would be nice if there were more short ones so that you can fit them easier in your everyday schedule.
Conclusion
I highly recommend Meditainment. I find it very difficult to find good quality guided meditations and Meditainment is one of them.
It's useful to have, even for somebody that doesn't practice guided meditations on a daily basis. It's a good alternative and a very nice escape from your everyday. It's absolutely worth the money.
Check it out and don't forget that it's free to register  😉